Cardiologist Near Me:  Stat! Cardiologist is a fast-growing internal medicine & cardiology services company in the Chicago Suburbs.
Cardiology and Primary Care Internal Medicine
Founded in 2017 by Dr. Saifullah Nasir, we operate several clinic sites in Chicago and Suburbs.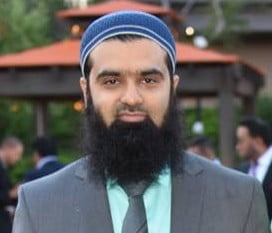 Our locations include clinics in Schaumburg, Chicago (Chinatown), Libertyville, Park Ridge, Lisle, Arlington Heights.  This allows patients to access a cardiologist near them regardless of their location in Chicago suburbs.
Our focus is on providing exceptional heart care to our patients.
If you already have a primary care provider, we will work with your primary care provider to coordinate your care.  If you do not have one or are unable to get a PCP, we can be your primary care provider as well (regardless of your insurance situation).  Our work is efficient, prompt, and personalized.
Top-Rated Cardiologist in Chicago:  Dr. Saifullah Nasir
"I make it a personal mission to advocate for all my patients. My patients are just like my family and have access to me via cell phone 24/7."
Dr. Nasir is a Board Certified Internal Medicine Doctor as well as Board Certified in Cardiovascular Disease.
Dr. Saifullah Nasir completed medical school and residency in Internal Medicine at Baylor College of Medicine. He then completed Cardiovascular Disease training at Lutheran General Hospital in Park Ridge, IL.
He was selected as Chief Cardiology Fellow during his training. Dr. Nasir received hands-on training in general cardiology, nuclear medicine, vascular medicine, and echocardiography.
Cardiology Services 
Procedures such as Coronary Stent Placement, Pacemaker / Defibrillator Placement, and advanced Heart Failure / Heart Transplant. Because of hands-on involvement and close working relationship with multiple specialists, we are able to deliver faster care to our patients.