Get Top notch
Care near your home
Multi-linguistic Practice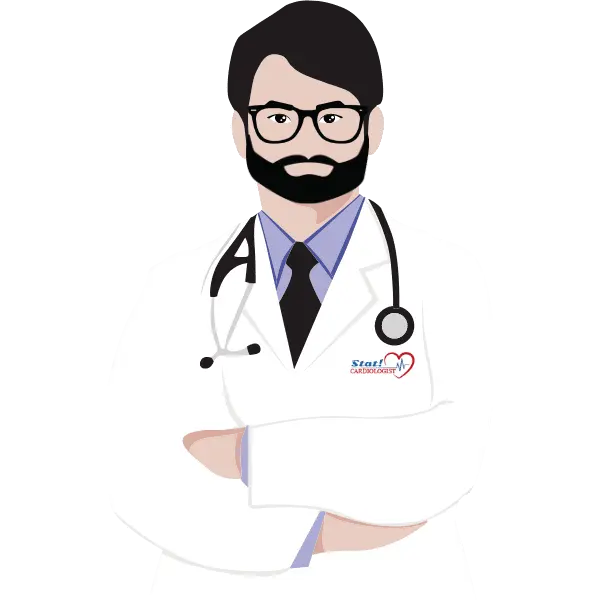 Cardiologist near me
Our Healthcare Professionals
Dinesh Khadka
2. December, 2021.
Dr Nasir and his staff are amazing !!! I would recommend this office to anyone and everyone. As a new patient, I was very glad to see how Dr.Nasir pulled all my records, tests and other doctors data together to give me the big picture about my health. Dr.Nasir is very detailed, friendly and concerned, Dr Nasir is on point with everything ! he really knows what he is doing! he has the answers always and makes you feel confident! I have been sick a few times with different things and he always makes me feel better. He has helped me and changed my life !!! Dr Nasir makes me feel at home as if I have been patient for years! I am so happy that I found him and you will be too !!!! In addition, he has a great office staff, Rosa always helped me walk through the door. Thank you Dr Nasir and his team.
lucky776027
2. December, 2021.
I have been a patient of Dr. Nasir for 4 years. He is under-to-date with all the current treatment and is highly thought off by other medical professionals. I think the practice is professional and well run. The front desk were great and knowledgeable, Rosa is courteous and efficient. I highly recommend it to anyone needing a cardiologist.
Kevin Tran
20. October, 2021.
I love coming here, Doctor Nasir is great- but please stop double booking! I couldn't see him today because I was waiting for over an hour for my appointment with other people going before me with later appointment times. If your double booked please tell us so we don't waste an hour+ of our time missing work and not getting paid!
frank malles
30. September, 2021.
the absolute worst experience, unprofessional office staff....sending bill for no show appointment....notifying medicare about fraud..
P.J. Olzen
27. September, 2021.
Everyone was very professional and welcoming.
lizalex beraunchiok
25. September, 2021.
Doctor Nasir is very professional and knowledgeable, We really appreciate all he does for us, especially the patience and dedication. We have been coming here for the longest even though we have moved and we now live a little further we don't mind because we want the best health care for ourselves. Doctor's Nasir staff is very nice and Rosa is very friendly and calm that makes you forget you are at the doctors office. My husband and I will be continue coming to his office in Schaumburg. We highly recommend doctor Nasir.
sajid nadeem
3. September, 2021.
Excellent service Very knowledgeable Fast Helpful
Lorenzo DiGiacinto
2. September, 2021.
I love this office, the Dr. and Staff were great.
Rowena Lopez
1. September, 2021.
Dr. Nasir is very good listener to my medical question and he explained his answer very well. He helped me lower my blood sugar. So thankful to him.