Top Heart Doctor, Cardiologist: Saifullah Nasir, M.D., Doctors Near Me.
Heart Doctor

with Stat! Cardiologist, Saifullah Nasir, M.D. is spearheading a new way of providing prompt, efficient, and personalized heart care. We provide cardiology services in Chicago suburbs with offices in Park Ridge, Oak Brook, Niles and Schaumburg. Doctor appointments are available near all your locations.
We utilize the latest innovations in cardiology to deliver the most advanced treatments. Services we provide or help coordinate include  general cardiology consultations, Echocardiograms, Treadmill Stress Testing, Stress Echocardiography, Nuclear Stress Testing, Coronary Angiograms, Coronary Angioplasty, pacemaker or defibrillator implantations, Coronary Calcium Scanning, Vascular Studies, and Holter Monitoring.
If you need to see a heart doctor today, please get in touch with us to set up an appointment.  Our patients have 24/7 access to their heart doctor by cell phone or text.  This is unprecedented in the current healthcare environment where patients simply get frustrated calling large corporate offices and may wait on months for an appointment to see a doctor. We also offer immigration medical exam

read more…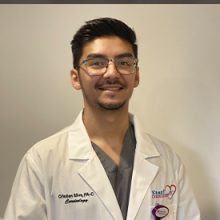 Cristian Silva, PA
Cristian is a Board-Certified Physician Assistant (PA) who sees Primary Care patients with a focus in Cardiology. He sees patients in multiple settings including the hospital, outpatient clinic and nursing home.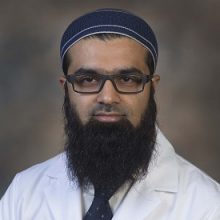 Dr. Saifullah Nasir, MD
Dr. Saifullah Nasir, MD is an internist and cardiologist in Schaumburg, IL. Dr. Nasir completed a residency at Baylor College Of Medicine In Houston, Tx. He accepts multiple insurance plans, including Medicare.
Cardiologist Near Me
Latest Blogs
Physical therapy, also known as physiotherapy, is a treatment used to help people recover from injuries, surgery, and other related phy...
Please Rate Stat!Cardiologist